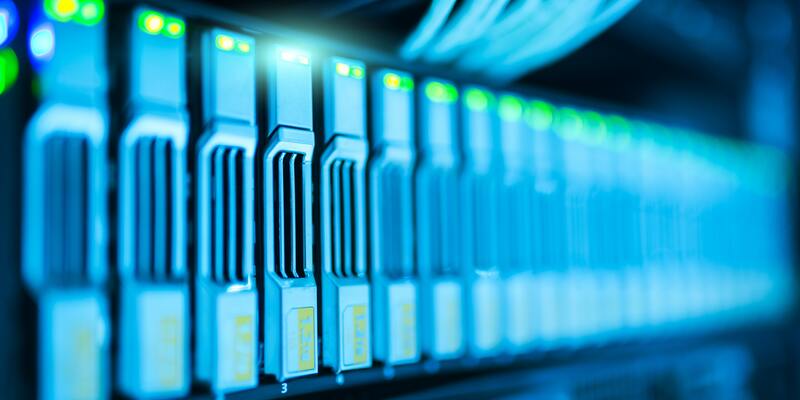 Backup & Disaster Recovery
Don't assume your servers will never go down or a natural disaster could never possibly impact your business. Having a plan for backing up and recovering critical information is good practice.
Storing data only on a local device can be crucial for your business.
We offer flexible Backup plans and solutions.
BACKUP

Backing up your data and storing it securely within your premisses or outside the office can be crucial for you business .
Data loss is commonly a result of physical damage of hardware, accidental or intentional deletion / destruction of information by an employee, infection / encryption by malware, electric shocks etc.
We can offer you flexible solutions for remote storage of your Backup files on your modular data array which It is located in a high-tech DATA center.
Below are some of the key features:
100% encrypted data transfer
Duplicates on separate server chassis, each based on a RAID disk array
Ability to increase capacity in real time without the need for interruption
Guaranteed symmetrical connectivity with a capacity of over 1000Mbit
24/7 system monitoring
The data can be accessed in case of physical failure of several servers simultaneously
The Remote Backup service is based on a platform that offers the ability to determine the data you want to be backed up by "agent" software. It monitors the execution of scheduled synchronizations with our array. The schedule and storage period can be set by you or our specialist.
We could offer you a solution for virtualization and synchronization of physical servers. This means that you can rely on a fully functional work environment to make it accessible to your employees through a VPN in an emergency.
Disaster Recovery Plan (DRP)
DRP is a pre-written and approved organizational action plan in case of critical situations in the company's infrastructure. The purpose of this plan is to minimize the period in which an organization is in a state of incapacitation.
At the heart of DRP is the availability of backup equipment and network equipment, which means huge costs for maintaining existing backups: server, router and network equipment. They may not be used during the normal life cycle.
We can offer you professional advice and the construction of a virtual infrastructure that can completely or partially replace the critical equipment available in your business environment.